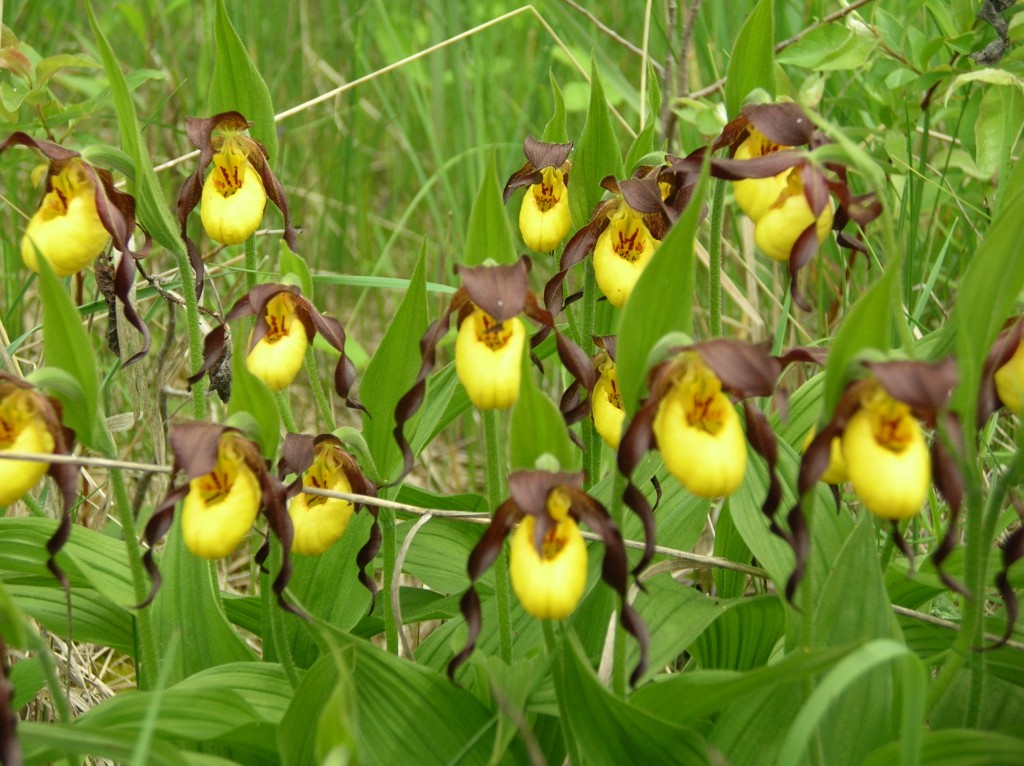 In the world of flowers, orchids are the undisputed champions. Once the expensive interest of the wealthy, orchids today are within the reach of all. Orchid culture as a hobby is now popular worldwide. Their incredible beauty and diversity (largest family of flowering plants with over 35,000 species) captivate men and women of every walk of life.
In 1970, this love of orchids brought nine founding members together to form the Manitoba Orchid Hobbyist Club at the home of Mrs. Dorothy Jensen. Meetings were held in the homes of members but when the membership increased in 1972 to over 20 people, meetings were moved to the auditorium of the Norquay Building.
In 1974, the name of the Club was changed to the Manitoba Orchid Society (MOS). The MOS became an affiliate of the American Orchid Society with more than 25,000 members worldwide. In 1981, the MOS became an affiliate of the newly formed Canadian Orchid Congress. In 2005, the MOS was incorporated.
The MOS has organized many orchid exhibitions in Winnipeg over the years. In the early 70′s, the Society participated in the downtown Eaton's weeklong
Spring Garden Display on the 8th floor. The annual Easter exhibits at the Conservatory in Assiniboine Park began in 1975, and in 1976 annual displays began at the Red River Exhibition (formerly Manisphere). The first judged
show was held at the Polo Park Shopping Mall in 1983.
In October of 1993, the MOS organized its first bus trip to Saint Paul, MN for 35 members to attend the Orchid Society of Minnesota Show in conjunction with the MidAmerica Orchid Congress. Over the years, members have participated in orchid shows across Canada, the United States, and various other locations around the world to attend World Orchid Congress meetings and exhibitions which are held every 3 years.
In April 1994, for the first time, the MOS hosted the Canadian Orchid Congress Annual Meeting with exhibits coming from all across Canada and having 12 accredited A.O.S. judges. This was an outstanding and successful event.
The MOS has grown to a membership of more than 200 members. Monthly newsletters began in 1977 with Dorothy Jensen as editor until 1993, when Ben Landry took over the post. The newsletter is now called For the Love of Orchids.
Meetings, currently held a on the third Sunday of the month at 2:00 PM. with a beginners' session at 1:00 PM. An interesting educational program is followed by refreshments and a short business meeting. Members can purchase orchid supplies and, from time to time, special plant orders are arranged from various commercial growers.